How Quaterback Peyton Manning sent my son, George Femmer, on the Right Route
We had the honor of meeting Peyton Manning in 2017. It was a remarkable brush with fame, but little did we know that the encounter would have such a profound impact on our family.
As everyone is aware (save for some opposing coaches and defensive backs), Peyton is a true class act. He was recently inducted into the NFL Hall of Fame after an 18-year football career. My son, George, was fortunate to receive the Daily Advertiser's Sports Awards, High Achiever of the Year from Peyton his senior year in high school. He shook hands with the legend, and we both received sage advice that I've been thinking about and trying to apply to my work ever since.
I'd like to share Peyton's six principles for success.
But, before I dive in, a little more about George Femmer's journey….
That night, as he was making his way to the stage, George tripped on the stairs and almost face-planted before receiving the award and giving a speech. He was a little flustered, as Peyton picked him up and whispered in his ear. George then composed himself and gave his speech, and our family thought he did a great job. On the way home, we asked George what Peyton told him.
George said Peyton told him not to worry because very few people saw him fall. George thought to himself that everyone saw him, but Peyton smiled then winked, and said "take a deep breath and go", reassuring him that he would be alright.
This set George at ease to give his speech. From my perspective, anytime someone helps your kids, you are super appreciative. So, I am incredibly indebted to Mr. Manning for his advice, and now I'm an even bigger fan of the fellow Louisiana native.
Peyton's Six Principles for Success
In Peyton's speech that night, he shared some priorities that I believe are true for our personal journeys and business interactions as well.
• Faith
• Family
• Sports
• Set Large Goals
• Always Be the Most Prepared in the Room
• Take Calculated Risks
George took Peyton's advice to heart. After high school, he joined the University of Louisiana at Lafayette's cross country and track and field team. But two years into his journey, we had a long father-son discussion, and George said he wanted to push himself further and compete at the highest level.
Louisiana State University is an hour drive from our home in Lafayette, and it's also my alma mater. At the time, LSU was ranked No. 1 or 2 in the country…flipping back and forth with USC. George set up a meeting with the LSU cross country coach, and I accompanied him on the trip.
The coach flat out told him that his times needed to improve by a certain amount before walk-on tryouts, which were three months away. And he said the odds of making the team were pretty slim.
As we walked to the truck, I thought about how to console George. "There will be many opportunities in the future," I told him.
To my surprise, George was excited. The coach had given him the time to achieve, and George knew what he needed to do. He asked for advice from various coaches and put a solid plan together.
Fast forward three months — only two people had made the team out of 21 athletes (George and another Division 1 transfer from Maryland). George represented the Tigers well over his last two years, and he won an LSU home race in the 5k. He encountered a few injuries along the way, but the team won the National Championship this past June — LSU's first since 2002.
When George considered transferring to LSU, he mentioned Peyton's goals about faith, family, sports, setting large goals, being prepared and taking risks. I strongly believe this list applies to business as well…just swap out "sports" for "business" and keep the list the same.
Peyton's Principles at Work
I use the same principles in business, and they have guided me in my journey. I have also benefited from tremendous mentors early in my career (too many to mention all of them). But I wanted to share how some exemplify Peyton's principles.
• Faith, Family, Then Work (in that order). Glynn Rhinehart, President at Fugro Chance, Inc., taught me the right priorities. We lost Glynn earlier this year, but he was the most honest, ethical person I have ever met in my life. He preached faith, family then work and led by example. I personally strive to keep this order.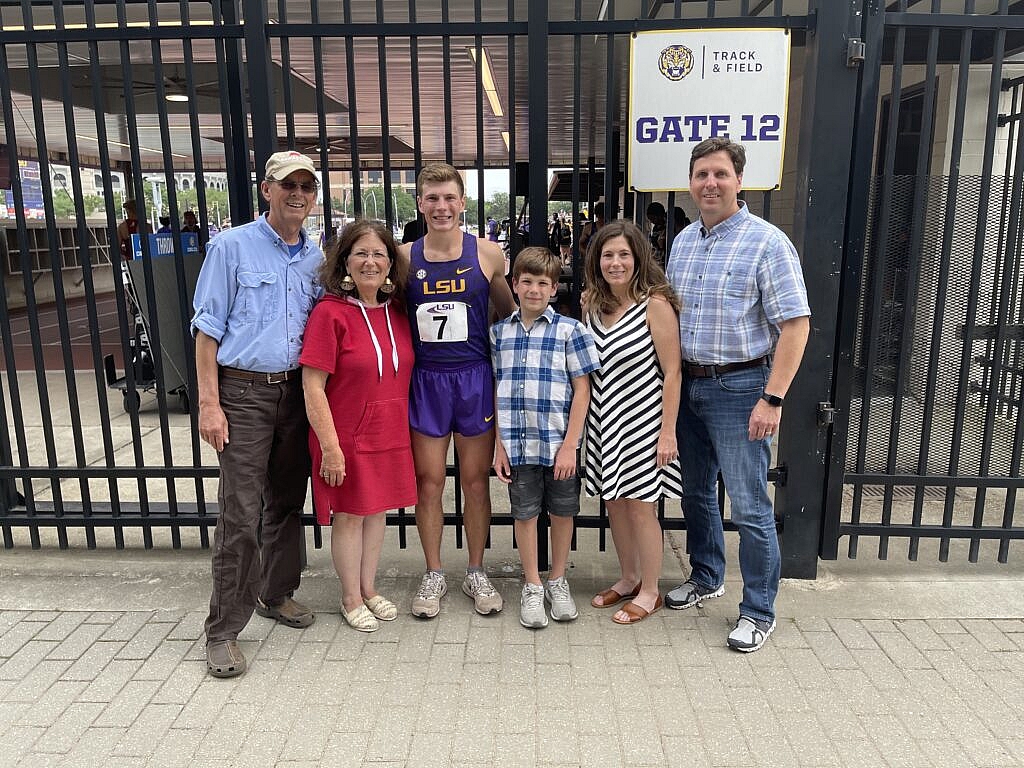 • Set Large Goals. Thomas Chance, former President of C&C Technologies (C&C is now part of Oceaneering, Inc.), set large goals. I remember being in a conference room back in 1999, and Thomas walked into the room and told our team that we would be developing the first commercial, autonomous underwater vehicle (i.e., underwater, survey-grade data capture submarine) in the world, and we had two years to get it done. Then, he said he needed some coffee and walked out of the room. I initially thought he was kidding, and we cracked a few jokes. But he returned and laid out the goal and challenge. Two years later, we developed and deployed the first commercial autonomous underwater vehicle (AUV) in the world. Looking back at the daunting task, if we didn't have the goal and timeframe, I don't believe we could have pulled it off.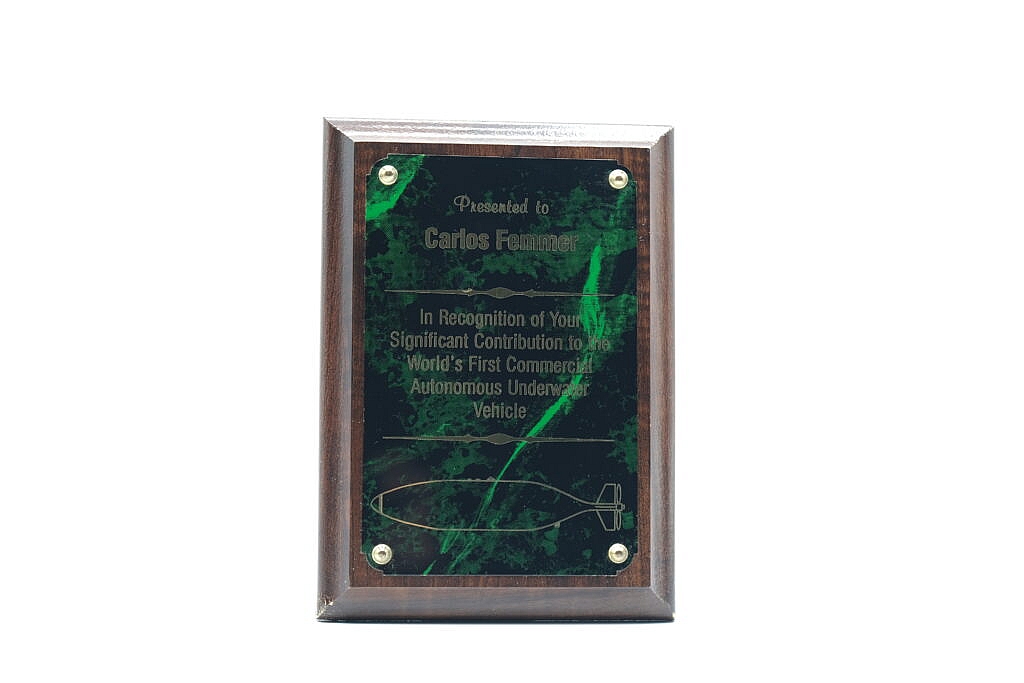 • Be the Most Prepared in the Room (and measure progress). Mark Heine, CEO at Fugro, believed in me. I appreciate Mark for promoting me to President of John Chance Land and inviting me to attend the Executive Leadership Development Course in the Netherlands back in 2014. Not only was the curriculum a mini-MBA course, but the speakers that were brought in from Shell and elsewhere were also tremendous. I still refer to the course material regularly. Mark gave me the opportunity to meet clients and colleagues in Europe, Canada and Australia, which allowed me to listen, learn from their perspectives and ultimately develop tailored strategies. Also, Mark established the mantra: "What gets measured gets done." I still use it today in presentations and strategies we develop.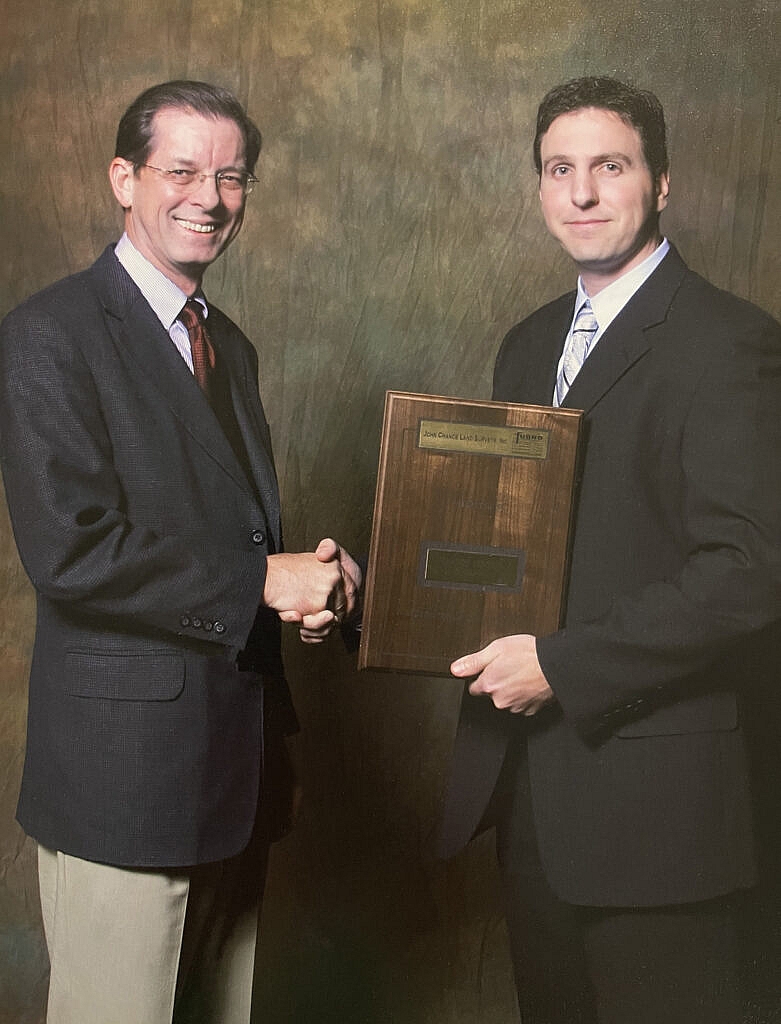 • Take Calculated Risks. John Chance, President of John Chance and Associates, took calculated risks. Mr. Chance needed to conduct survey offshore in the Gulf of Mexico, and survey instruments in the '70s and '80s were not conducive to efficiently providing survey service. So, John took a risk and put the first commercial satellite in space to offer clients a much-needed, cost-effective solution for positioning platforms and pipelines in the Gulf of Mexico. He was awarded a US Senate award for innovation in 1990. He also shared the trials and tribulations with me that went along with developing this game-changing solution (e.g., development and implementation was behind schedule and way over budget…by the millions). Today, the satellite-positioning survey technology for onshore was sold to Trimble, and we all use it today. Fugro retained the offshore satellite positioning portion.
Mr. John Chance Senate Innovation Award and Starfix
I've continued to find mentors at HDR who embody these principles. Leaders like Darryl Shoemaker, Group President, Resources; Laurie Roden, Group President, Field Services; Brian Hoppy, Cross Sector Services Director; and Steve Keyes, Resources Business Group Director, challenge and set me on the right route.
I use Peyton's principles with talented team members at HDR and industry partners. Our breakthrough drone survey and inspection technologies are beginning to take hold. And I look for opportunities to give back by being a mentor myself with LSU students and young professionals.
Thank you for reading and allowing me to reflect on my journey. I hope this post helps you and provides a good guide that I've found will work, if you work it. You can't just hope…you have to act!
I'd add just one principle to Mr. Manning's list, if I can:
• Find a Mentor
All the best as we close out 2021.
Please consider a donation to Peyton Manning's PeyBack Foundation, providing leadership and growth opportunities for children at risk.